What You Should Know About Your Apartment Fitness Center In Indianapolis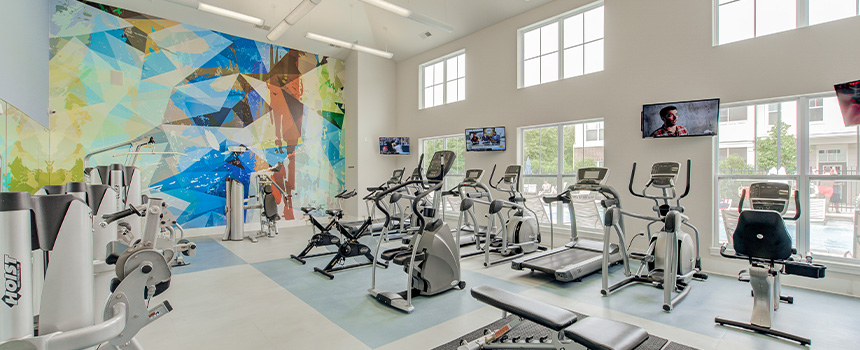 There's a reason why an abundance of apartment complexes include a fitness center as one of their amenities: people want them! When you utilize your apartment fitness center correctly, it can help you enjoy a healthy way of life and improve your apartment living experience. You will appreciate your Indianapolis apartment fitness center even more when you have a good understanding of what to expect when using the facility and how you should conduct yourself as a Resident.
Reach Your Fitness Goals in Your Indianapolis Apartment Fitness Center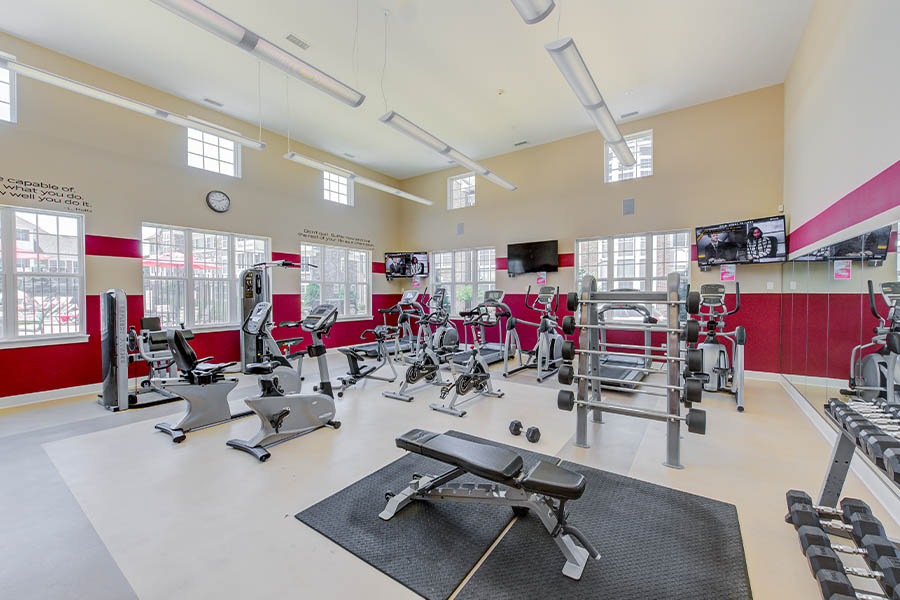 We all know we should have a regular workout plan, but you likely don't have room for exercise equipment in your apartment. You might join a neighborhood gym, but that requires extra money and time. An on-site apartment fitness center in Indianapolis is likely to help you meet your goals of physical fitness since it adds an abundance of convenience. Your property's facility is just a short walk away, and there's no need to pay membership fees. The likelihood is greater that you will work out when you have a facility in close proximity. Some communities will even have additional group classes for Zumba or yoga that are complimentary.
Your Apartment Fitness Center Is Intended to Serve Residents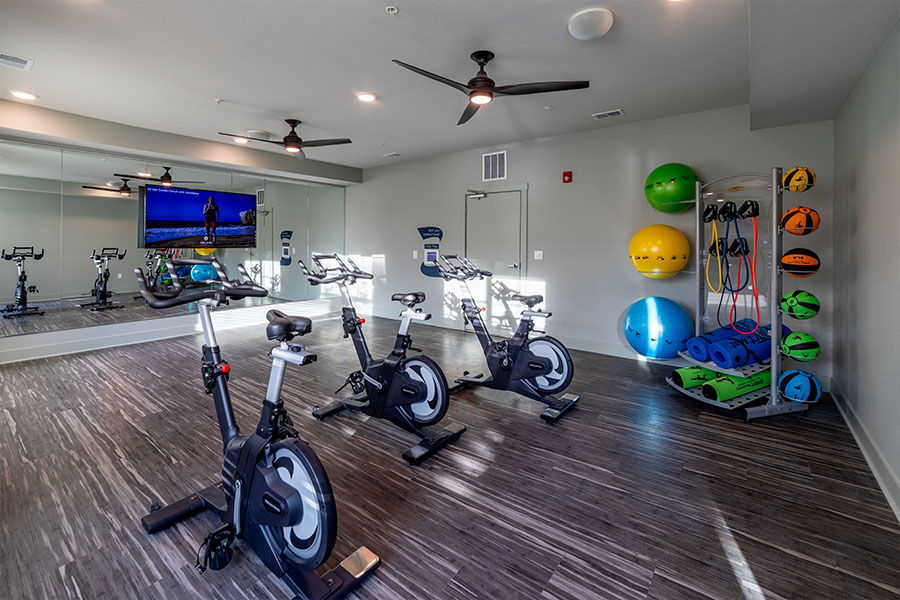 Another benefit of your Indianapolis apartment fitness center is that it's for people who live on site and not the general public. This results in a calmer, more pleasant space and not as much waiting around for popular machines like bikes or treadmills. If you like to exercise with someone who isn't a Resident, you could be permitted to bring a guest. Of course, you need to comply with the guest policy so other Residents aren't waiting for long periods. And when your apartment fitness center forbids visitors, you can still walk or jog with them around
the beautiful grounds of the property.
Your Apartment Fitness Center Has Rules To Ensure Safety
Similar to any gym, your apartment fitness center in Indianapolis has guidelines you have to adhere to. You usually will notice them put up around the main entrance, or you could have obtained the regulations when you picked up your keys to the facility.
Become familiar with the rules before using the fitness center. They help foster a positive, safety-focused experience so that everyone will enjoy going to the gym. When you neglect to abide by the guidelines, property management may rescind your ability to use the facility.
Policies will differ depending on the community, but they might include rules like these:
No eating or open containers.
Equipment should only be used as designed.
Do not let anyone borrow your key.
Proper Gym Etiquette Should Be Followed At Your Apartment Fitness Center Too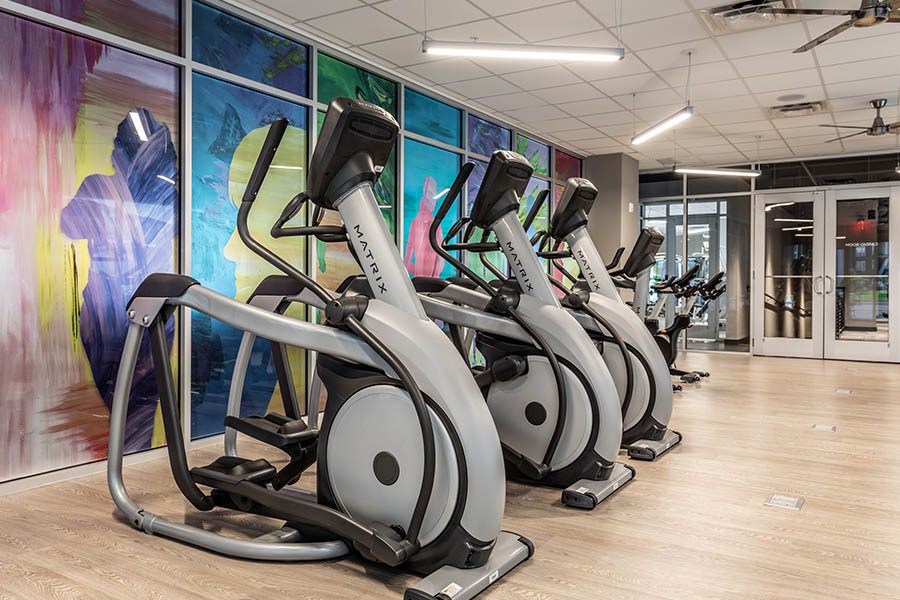 Your apartment fitness center has established restrictions, but there are other common sense expectations as well. In the same fashion as any gym, you should follow regularly accepted best practices when using the fitness center. Doing so makes everyone's workout experience more pleasant, so follow these recommendations:
Don't hog popular items like treadmills if the fitness center is full. Use a device for a maximum of 30 minutes so others are provided an opportunity.
Get pumped up listening to music with headphones or earbuds so that it doesn't disturb others. If the exercise space has flatscreen TVs on the wall, lower the sound level so it's at a point where only you can hear. And step outside if you have to make or take a call.
Wipe down equipment with disinfectant wipes or towels.
Return equipment to designated areas and shut down treadmills and ellipticals.
Enjoy Popular Apartment Amenities At City's End - Fountain Square Apartments
It doesn't have the feel of home without amenities that fit your daily routine. Find your new home with your preferred amenities at City's End. Our team is here to help. Call us at 463-231-3192 or request a tour to learn more.